Terminal Development & Facilities
Logistic solutions and potential to expand quayside up to 17km
Port of Açu currently has 10 private terminals within two main infrastructures, one offshore (T1), 25m deep, which includes the Iron Ore Export Terminal and the Oil Double Banking Terminal; and another Onshore (T2), 14.5m deep, a dredged channel where all other terminals are installed.
The onshore channel is a noble area that provides quay alongside a large retro area, hence it is perfect for new terminals and for naval and O&G enterprises. There is more than 4 million m² of area for development near this channel, enabling the installation of additional private terminals.
The channel is where many subsea companies own terminals, such as B-Port (an Edison Chouest company), NOV, TechnipFMC, Intermoor and Dome. The strategic location for the offshore industry allowed these companies and their clients to increase competitiveness by reducing time and cost for their logistic operations.
Port of Açu has already consolidated itself as a key logistic alternative for the supply chain of the Brazilian Southeast region, including for the logistics of industries such as steel and cement. The Multicargo Terminal has been breaking new records of cargo handling every year and is now close to its capacity limit. New terminals will allow Port of Açu to capture the growing demand of Brazilian logistics, such as the demand for mineral bulk, fertilizers, grains, containers and cabotage operations.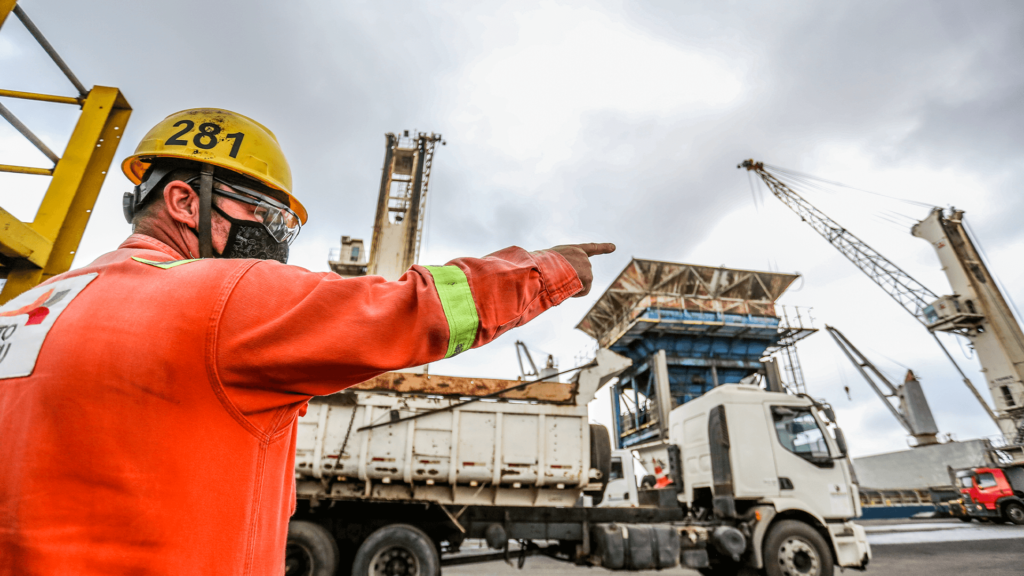 Daniel Longobardi | Business Development Manager – Terminals